Similar to many occasions, Valentine's Day comes with some very different and interesting traditions depending on where you are in the world. Most of us are used to what we call a 'regular' Valentine's day. Gifts, chocolates, maybe a romantic break? And most importantly, it has to involve roses, and if you're like us only the finest in the world will do.
So, let's take a look at some Valentine's Day traditions from around the world, something may inspire you to do things a little differently this year!
China:
China has a very similar day to Valentine's Day called Qixi, also known as the seventh night festival. Throughout the festival, women participating will prepare an offering of melons and other fruits in the hope of finding a good husband. The melons are often carved into beautiful visions of roses and many other shapes. The effort that goes into this presentation is astounding and obviously, we're biased towards the roses.

Denmark:
Denmark has two wonderful traditions over Valentine's Day. The first being the 'lovers card', in their first iterations these were transparent cards which would reflect the picture of a lover presenting his beloved a beautiful gift when held in front of the light. A simple gesture that to us sounds beautiful. Their second tradition would be gifting snowdrops. These are the beautiful white flowers pictured. Feeling inspired? Our Valentine's Day collection is available in white, why not try something a little different this year?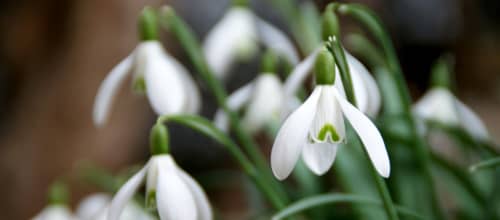 South Korea:
Valentine's Day in Korea is also very different, and wonderfully so. In fact, rather than a day, it's one of many "love days". Traditionally, on the 14th of February itself, women would gift men chocolates as a sign of their affection and men would return the gifting favor on "white day" the 14th of the following month. This day would now be the man's turn to show his affections with chocolates, roses, and all things Valentine's Day. Finally, this all culminates the following month with "Black Day". On this day singletons that didn't receive anything the previous months would congregate to eat Jajangmyeon, black noodles, with their other single friends. As interesting as this is, it's not still strictly the case and like most old traditions not everyone follows them!
Valentine's Day is a wonderful chance to show people that you care, no matter where you are and no matter how you choose to. However, I think we'll stick with the roses… And maybe you should to - Browse our
Valentine's Day collection here.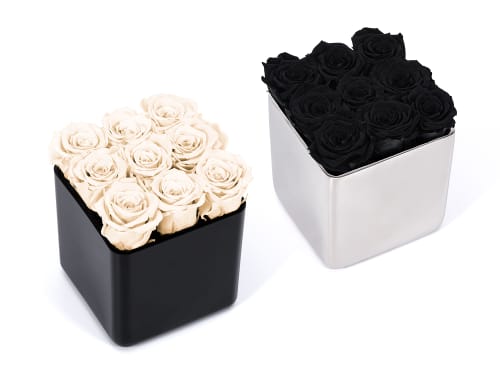 Shop Valentine's Day Roses