OnlyRoses is the first global luxury brand specialising in The World's Finest Roses.
Having tested the waters of fashion and food, Sabine Schmitt, Co-Founder of OnlyRoses, found herself still searching for the product to match the luxury and style of her heritage. "Why don't you do roses?" her mother asked… A simple question that would lead to a beautiful answer.
Little did her mother know, that question would inspire her own budding rose to find her passion. An inspiration that would build a brand synonymous with her lifestyle and her love of all things refined.
OnlyRoses was born in 2007 by Sabine and Anian Schmitt, a husband and wife team driven by their passion and determination to find the world's best roses – as only the best would do. This started their adventure that would take them from the snow-capped mountains of the German and Swiss Alps to the black volcanic slopes of Ecuador culminating in OnlyRoses – the true source of The World's Finest Roses.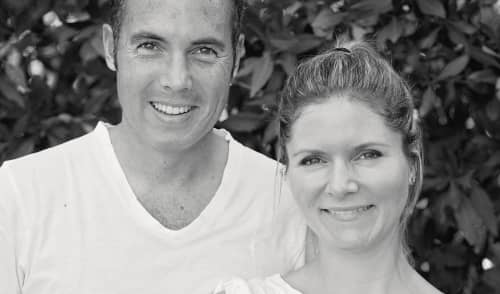 The brand opened its first store in London 9 years ago and has gone from strength to strength opening stores in the Middle East with a vision for global expansion in Europe, Asia and the United States.
OnlyRoses is passionate about social responsibility, sourcing their roses only from farms certified to meet the highest social, labour and environmental standards.
With Anian's focus on keeping Innovation at the forefront, the founders developed the InfiniteRose, real roses that last up to a year. Working with their farms in Ecuador, they created the OnlyRoses InfiniteRose design and coupled with Sabines ethos of elegance and luxury, produced the ultimate gesture. Elevating the humble rose from a flower – to a luxury gift.