Who doesn't live a new twist on a classic? The Infinite Luna is a reimagining of our most famous (and most loved design), The Infinite Rose. Infinite Rose Luna is a single Infinite Rose presented in a beautiful silver vase. It's elegant, it's stylish, and most importantly, it could be yours this Valentine's Day.
Infinite Rose Luna is beyond perfection, arriving in its luxury presentation box your recipient will be lost for words. The silver vase is perfectly balanced next to the striking colours of our Infinite Roses, and with three beautiful colours to choose from, we're confident you won't have any difficulty finding the perfect fit.
Our InfiniteRoses are real roses, which last up to a year, without any water. They're so beautiful that they cannot be told apart from their fresh-cut counterparts. You can read more about what makes our roses so unique here.
Infinite Luna, it's a gift that's both timeless and elegant... It's also available here.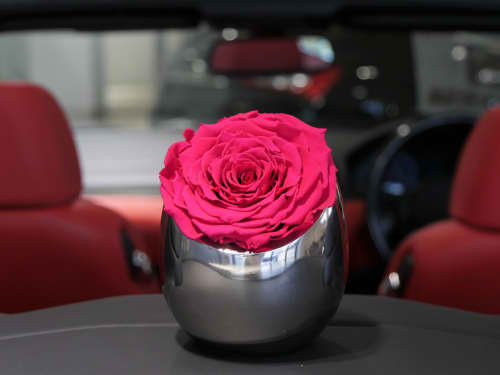 Shop valentine's day roses