Coffee Break
Coffee break portrays all the classic colours you would expect from a quintessential autumnal rose. It's petals are comprised of a rich red hue with subtle yellow and orange tints throughout. The look is reminiscent of the leaves changing for the season making for a Classic Rose that's perfectly suited to autumn.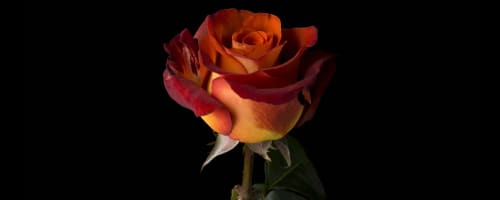 Lemonade
Feel the last cooling breaths of the summer breeze with Lemonade. It's subtle green tones promote a sensation of all things fresh and crisp, a perfect autumnal morning. While it's ruffled petals, and delicate shape are the image of elegance. They're gorgeous in a bouquet, as part of a mix, or let them shine alone in a vase - we recommend The Lady Jane. So, say yes to lemonade and bask in the last of the summer breeze.
Pink Floyd
There's something about the hot pink tones of Pink Floyd, or maybe it's their delightful scent, that always keeps us coming back for more. They look gorgeous en masse and always lend themselves beautifully to a mix. However, during autumn, nestled amongst all the deep oranges and browns is where they truly shine, but, we think they're perfect all year round.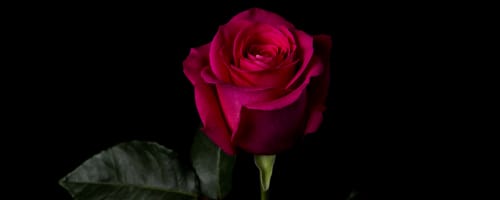 Kahala
Kahala is a favourite of ours all year round but it's gorgeous peach tones are the embodiment of the very essence of autumn. It's rich-coloured outer petals slowly fade towards the bud of the rose into a beautiful lighter tone that conjures feelings of late autumn slowly turning to winter. A beautiful rose perfectly suited to our
Classic Rose Cubes.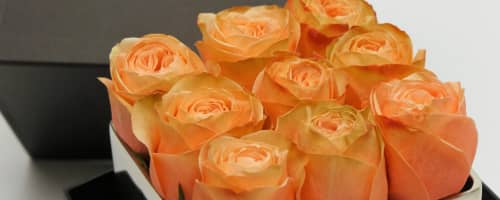 And introducing: Moon Stone
Moon Stone is our new Classic Rose variety for the season. It's beautiful, wavy petals create a striking look that is both delicate and elegant. Its subtle, crisp white tones are a vision of late autumn as the season slowly turns to winter. They not only look beautiful but they're bursting with the fresh scent of jasmine, a scent to make you forget all about the coming cold and fall straight into the spring. They're fresh, they're dazzling and they're most definitely OnlyRoses.