It's that time of year, the weather is turning a little colder and we're all starting to prepare for the season ahead. However, the real question on everyone's lips is what's in for the season? We've chosen our top five Infinite Rose (Long-lasting luxury roses) colours so that you can ensure that your gifts, and your home, are on trend for winter.
Merlot
Merlot is one one of the latest colours to join our beautiful collection of Infinite Roses. It's deep purple tones invoke a warmth that is so familiar and welcomed at this time of year. As it's name sake suggests it conjures images of a delicious winter warmer that's always in vogue. We recommend this colour in the Infinite Luna, as it's vivid tones perfectly match the silver vase, making for a perfect seasonal gift.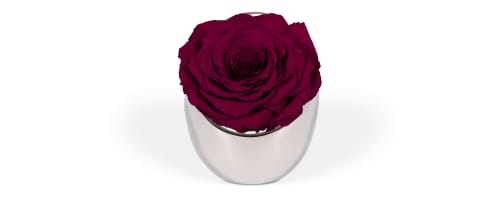 Baby Blue
When it comes to winter, everything feels that little bit more fresh, or more crisp. Baby Blue embodies this. It's light blue tones are always in fashion, but during this season is when they truly come into their own. Subtle alone or as a statement piece in an arrangement we recommend the Infinite Rose Lady Jane in Baby Blue. A luxury arrangement that carries a sophistication and beauty we can't help but love.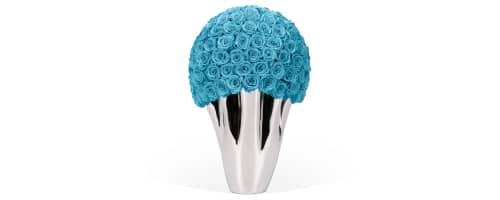 Champagne
Champagne is a delightful off-white that captures the season without pandering to any of the 'white Christmas' tropes it's so famous for. When you think Champagne, think luxury. They look gorgeous by themselves but en-masse, in a dome, is where they truly come into their own. For a luxury look this Christmas that will leave your guests speechless we recommend the Infinite Rose Aurora in champagne.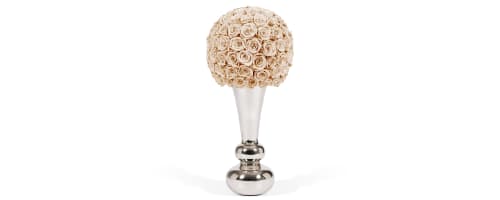 Hot Pink
It's easy to get lost in predictability during winter season and Hot Pink is anything but that. Hot Pink is a rich colour that always warrants a second glance. If you're thinking of a striking gift for a loved one or that stunning extra touch for the home, then look no further than Hot Pink. With this in mind we recommend the Infinite Rose Waldorf in Hot Pink, a gift that we can guarantee they'll fall in love with this season.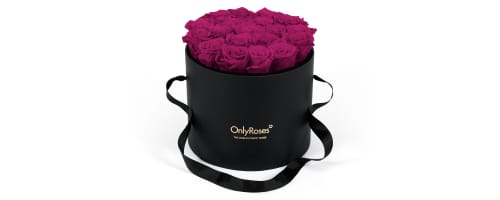 Aubergine
Our final pick for the Season is Aubergine. It's dark tone and subtle nature is the perfect introduction to the colder months. It conjures a picturesque view of the end of autumn as we slowly tread into all the beauty of winter. It's a staple of our Infinite Rose colours, with good reason, yet it shines best of all at this time of year. We recommend the Infinite Rose Aubergine, our quintessential seasonal colour in our signature Vase.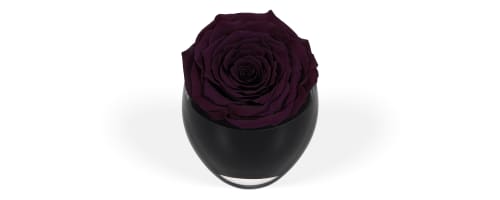 Shop our winter trends now