What better way to start our #14DaysOfValentines than with the Infinite Rose. The Infinite Rose is a single, stunning rose, in a black glass vase. The deep black shade of the vase perfectly contrasts with the beautiful, and vivid, colours of our Infinite Roses, creating a wonderful gift that will always remain our signature.
For Valentine's Day, we're offering the Infinite Rose in three colours, perfect for the occasion.
Red: With deep scarlet tones matched perfectly to the black of the vase, it conjures visions of romance and beauty that completely captures the essence of the day.
White: White is all glamorous. Think of it as the perfect way to say happy Valentine's Day without saying too much. It's beautiful neutrality also makes it ideal for home decor, so you can be sure it's around long after the big day.
Pink: Why not try something a little different this year? Pink can be just as powerful as that statement red. So, be bold, be different, and most importantly… Think pink.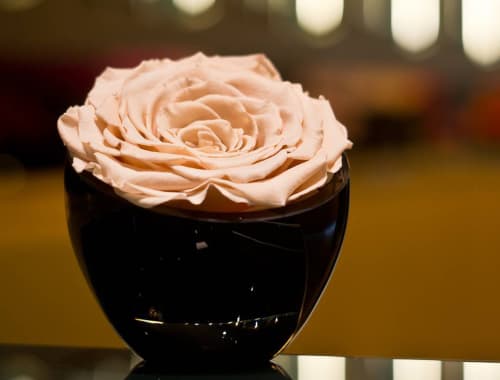 Shop Valentine's Day Roses