The Infinite Rose Heart is our ultimate gesture this Valentine's Day. Beautiful Infinite Roses handcrafted into a stunning heart-shaped arrangement. It's bold, it's lovely and it embodies everything that inspires this beautiful time of year. What makes the Infinite Rose Heart special is that it never comes across as banal, it's sentimental in its message but stylish and elegant in its design. This arrangement is also built to travel, arriving in a luxurious heart-shaped presentation box, this heart dazzles before the recipient even opens it! Oh, and in case your recipient isn't close by, it's available for Nationwide delivery.
If you're looking for a gift that lasts, then look no further. This arrangement is comprised entirely of our Infinite Roses, InfiniteRoses are real roses, that last up to a year, without any water. They're so beautiful that they cannot be told apart from their fresh-cut counterparts. You can read more about what makes our roses so unique here.
The Infinite Rose Heart will be available in three colours for Valentine's Day, red, white and pink. It will also be available in two sizes, so, you can choose the gesture that suits you. If you ask us, we'd say go big, bold and most importantly, beautiful.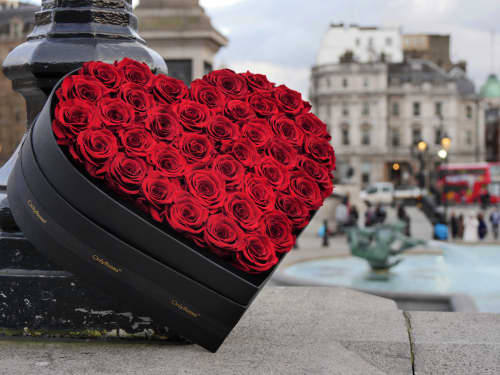 Shop valentine's Day Roses