What says Valentine's day better than a bouquet of stunning fresh roses? A bouquet of the World's Finest Roses, of course. If, like most of us, you want to do more this Valentine's Day, then do it big, do it perfectly, and do it with our Classic Rose Stems. Our roses aren't called the world's finest for no reason, they just are. It's a fact. They're grown in perfect conditions (you can read all about this here.), and our florists are beyond talented. The design of each bouquet has as much attention and care as each rose receives in our farms.
So, what makes the perfect Valentine's Day bouquet? Having the world's finest roses is only the first step, you need to think about the colour, and you need to think about size. During Valentine's period, we offer three colours: red, white and pink! Due to the sheer demand for our roses over Valentine's Day, we stick with these set colours. We do this to ensure you receive only the highest level of quality because we believe each, and every, bouquet should be perfect. Whether you choose red, white or pink, you can be sure they'll be as beautiful as expected.
Once you've settled on the colour, it's time to think about the size of your bouquet. If you're considering the classic, perfect dozen, then we can guarantee it will be the most beautiful dozen your recipient has ever laid eyes upon. However, you may have grander desires, you could be thinking of something on a different scale and nothing, and we mean nothing, can take away someone's breath as receiving a bouquet of 100 Classic Roses does. If you want to go all out this Valentine's Day, with a bouquet like no other, then this is our first recommendation.
Valentine's day has always been about the roses; maybe it's time that it's only about the world's finest roses. #14DaysOfValentines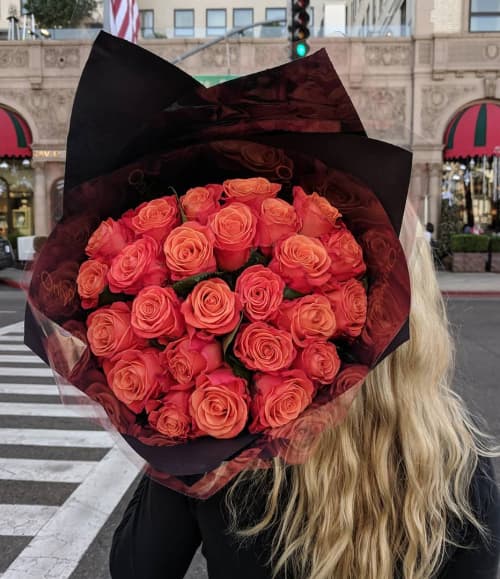 Shop Valentine's Day Roses