Happy Valentine's Day! Today is the day, the most romantic day of the year and what better way to celebrate it than in style with OnlyRoses. For our final 14 Days of Valentine's, we're celebrating our beautiful Classic Rose Heart; this is an arrangement that encapsulates the essence of Valentine's Day.
The Classic Rose Heart is an elegant arrangement of our Classic Roses presented in a stylish heart-shaped box. Our Classic Roses are not called the World's Finest Roses without reason; they're grown in the perfect conditions and shipped directly from the farm to store - you can read about this here.
Available in three beautiful colours, red, white and pink. There's elegance, romance and excitement, it all just comes down to what you favour, either way, it's going to be beautiful. It's also available in two sizes, medium and large. Both sizes arrive in our breathtaking presentation box and are ready to dazzle.
So, if you haven't decided on a gift then time has officially run out, but we're still here, and our roses are still as perfect as always. It's never too late.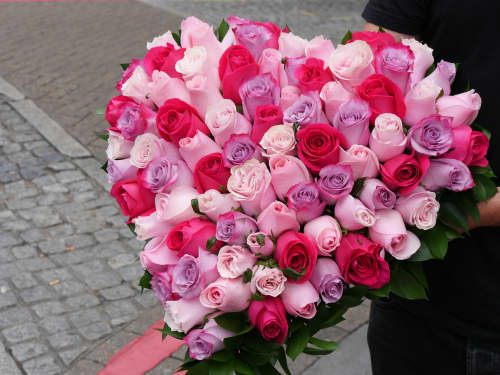 Shop Valentine's Day Roses