Embrace Valentine's Day with the Classic Rose Black Cube. Gorgeous Classic Roses presented in a luxury black cube vase. As always, we only use the world's finest luxury roses to ensure your gift is everything it should be and more. You can read about what makes our luxury roses so unique here.
The Classic Rose Black Cube is ideal for the household. Think of it is a gift that will not only dazzle your recipient but also find its place in their home with ease. Place this arrangement on a low console table or a coffee table to bring that needed touch of elegance and beauty to any room.
As with all our Valentine's day products this arrangement is available in red, white and pink. So, you can decide on the perfect colour to for them, and we will take care of everything else. Remember, If you haven't quite found the right gift yet then say hello to the classic rose black cube.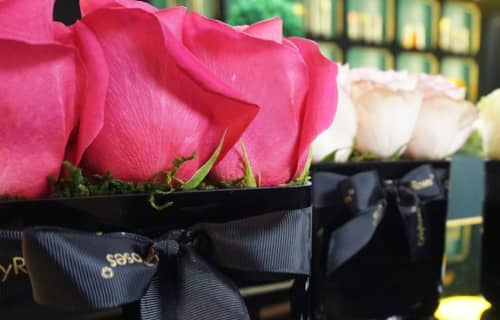 Shop Valentine's Day Roses